Chance Eau Tendre Chanel One of my Favorite Fragrance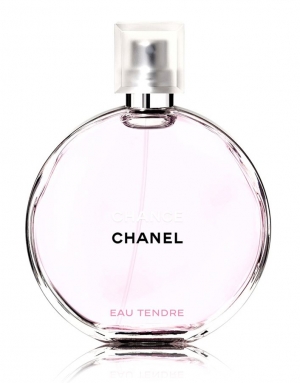 Chance Eau Tendre Chanel presenting a new flanker of their popular fragrance which arrives on the market on April 2nd 2010.
Chance Eau Tendre Chanel
This
perfume is a summer day with the sunshine streaming through the trees, fresh flowers and happpiness. Overally a soft fruity floral. But the best part is the dry down. Unlike other perfumes that smell similar to chance eau tendre, like
Marc Jacob daisy
and
Mariah carey luscious pink
and also
DKNY fresh blossom
,
Chance Eau Tendre
perfume dries down true and is from start to finish - true and confident. The other perfumes mentioned above dry down and seem to dissappear to nothingness while the chanel remains this gorgeous innocent white musk and floral deliciousness. A lot of perfume houses that have come out with a scent change their style slightly to match the times, like when Balenciaga paris debuted, a lot of people were "surprised" that it was a chypre floral instead of being quirky and strong. Overall, a fresh new Chanel scent that is a permanent fixture in my fragrance wardrobe. Thank you Jacques Polge!
tags: chanel fragrance, clasic, eau de parfume, fragrance, perfume, Sensual scent, warm, women, women best selling, Chance Eau Tendre Chanel